Pastors for Texas Children Founder to Receive Prestigious Award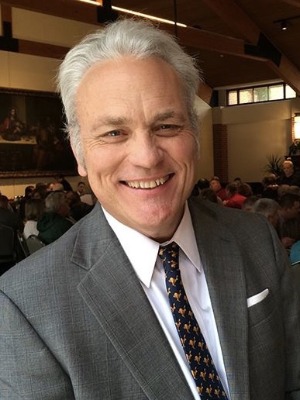 (Austin, TX) An unabashed, outspoken advocate for Texas public school students, principals and teachers, Reverend Charles Foster Johnson is a force to be reckoned with at the Texas State Capitol. Since he created Pastors for Texas Children in 2013, Johnson has unified public education advocates and amplified their call for fair education funding and programming.
It is this unwavering belief in Texas public schools and Johnson's organization of grassroots groups to be a voice for children that has earned Johnson the 2019 Sandi Borden Tribute to Texas Children award.
"Six years ago, Reverend Johnson began mobilizing the faith community to help defeat school vouchers," TEPSA Executive Director Harley Eckhart said. "Over the years his voice has grown stronger as he has organized grassroots groups to vote in every election, visit lawmakers and share stories from their local schools. With Pastors for Texas Children leading the way, we have successfully defeated vouchers during the last four legislative sessions. In fact, they were almost a nonissue in 2019."
Often citing our constitutional duty to "make suitable provision for public free schools" Johnson is a firm believer that private schools should remain private, and public schools should remain public. However, his work extends beyond the statehouse. Under Johnson's leadership, Pastors for Texas Children has created a "wrap-around services" program that pairs churches with schools. Local congregations provide mentors, school supplies, teacher appreciation gifts and other services for neighborhood schools.
Spreading his message on the importance of educating ALL Texas children, Johnson has amplified it by recruiting his fellow religious leaders to help grow Pastors for Texas Children in their communities. The group now has more than 2,000 faith leaders throughout Texas, and state affiliates in Oklahoma, Kentucky, Tennessee, Mississippi and Florida. In 2018, these state organizations formed a nationwide network called Pastors for Children.
Johnson is the founder and co-pastor of Bread, a faith community in Fort Worth, Texas. He has served churches in Mississippi, Kentucky and Texas during his career, including Second Baptist Church of Lubbock and Trinity Baptist Church of San Antonio. He spent two-years as a Visiting Professor of Preaching at Mercer University's McAfee School of Theology.
The Sandi Borden Tribute to Texas Children award recognizes individuals or companies who demonstrate a:
History of distinguished and exceptional service to children and public education in Texas schools;
Record of leadership and sustained commitment to service through professional activities and involvement; and a
Commitment to PreK-8 youth, their education, health and welfare.
TEPSA, whose hallmark is educational leaders learning with and from each other, has served Texas PreK-8 school leaders since 1917. Member owned and member governed, TEPSA has more than 5,900 members who direct the activities of more than 2.8 million PreK-8 school children. Learn more and see the complete list of past award recipients.