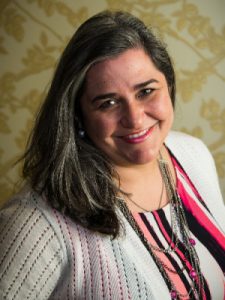 Lorena Zertuche, EdD, Community Engagement Coordinator in Spring ISD, will serve as the 2021-2022 President for the Texas Elementary Principals and Supervisors Association (TEPSA). Zertuche and her fellow officers on the Executive Committee will be installed this summer.
"Lorena will serve our members with the same passion and dedication that have come to define her time on the Executive Committee. Under her leadership, TEPSA will continue to support Texas PK-8 school leaders in their mission to ensure student success," said Executive Director Harley Eckhart.
Throughout her career in education, Zertuche has been recognized as the:
2014 National Assistant Principal of the Year for Texas
2001-2002 Spring Branch ISD Elementary District Teacher of the Year Finalist
2009 Vanderbilt University Peabody College Roundtable Donor Society Educator Honoree, and
2019 Region 4 TEPSAN of the Year.
A former principal, Zertuche is drawing on her expertise to strengthen the education community in her new role as Community Engagement Coordinator in Spring ISD. A longtime TEPSA member and advocate for Texas students and educators, she was recently featured in Texas School Business Magazine. Read the article.