The holiday season is upon us! A time of gratitude and giving can quickly turn into hustle, bustle and chaos. In the school year, we often find this a very busy time of year! Winter musicals, sporting events in full force, mid-year evaluations, semester progress monitoring and so much more can easily pile up on us. Your office may look like an F2 tornado went through, and your patience may be as thin as the tinsel on your Christmas tree. We both have been there! Here are a few tips to fill your bucket, recharge your battery, and ensure that you have the second semester you deserve!
1. Disconnect
Turn off the school brain for at least a few days during the break. Use this break to truly disconnect from school and your professional life. It's okay to not check your email for a couple days. Stay out of your school building and office. They aren't going anywhere! We know this may be harder to do if you have events taking place over break, but it's okay to have others fill in for you at an event or two. Disconnecting from the work will allow you to reset and truly recharge.
2. Take a Trip
I (Ross) usually take a trip to the beach with my family over the holiday break. It allows us to fill up on Vitamin D, spend quality time together and make memories. There is just something about the beach air that does the soul good but if you can't get to a beach, get away for at least two days! You will return in a better mental shape and ready to tackle the upcoming semester!
3. Have Fun
Sometimes amid getting "all the things" done we forget to be a kid and just have fun with our people. One of my (Todd) favorites is printing out 12 tiny reindeer during the Christmas season and putting a number on the back of each one. Hide them around campus and each time a staff member finds one they bring it to the front office for a prize! It's silly but fun!
4. Be Thankful
This season may look like it's all about the gifts and the food, but the biggest part of the season is thankfulness. A fun idea is to collect the mailing address from your staff of the person that means the most to them (mom, sister, best friend, etc). Then you can write a postcard to that important person letting them know how thankful you are that they play a role in your staff member's life and how much you enjoy having this staff member on campus!
These are just a few ideas you can try this holiday season, but don't forget about you and your family. The first half of the school year is over, and we know you have done an incredible job of leading your school! Your school is lucky to have you. Take time this holiday season to pour into those closest to you, make memories, cherish the special moments and recharge because you deserve it!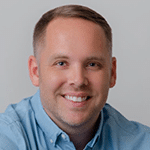 Todd Nesloney is TEPSA's Director of Culture and Strategic Leadership. He is an award-winning educator, author and international speaker.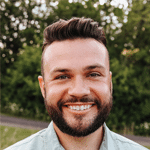 Ross Braun is a former elementary principal who is passionate about supporting schools and leaders to ensure every child has a safe, loving and engaging learning environment. Ross is now the VP of Positive Education at Spring, Texas based, School Life.