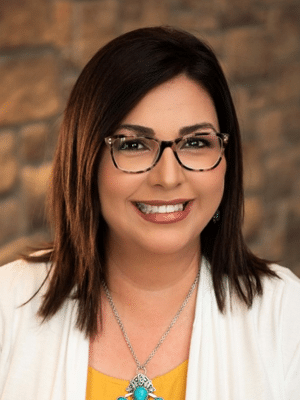 Corpus Christi ISD Principal Receives H-E-B Excellence in Education Award
Congratulations to TEPSA member Christina Barrera from Moses Menger Elementary School in Corpus Christi ISD for being named the 2023 H-E-B Elementary School Principal!  H-E-B recently announced the statewide award recipients at their 21st annual H-E-B Excellence in Education Awards. Winning principals received $10,000 for themselves and a $25,000 grant for their schools.
H-E-B invites teachers, principals, districts, early childhood facilities, and school boards to fill out an application for these awards after having been nominated by their customers, partners (employees) and community members. The applicants are narrowed down to 40 finalists by a team of judges of former winners, administrators, and university and community leaders not affiliated with H-E-B. These finalists are invited to compete on a statewide level for larger cash prizes. A statewide panel of judges conducts a personal interview with each finalist to select eight winners – two principals and six teachers – who receive cash prizes totaling more than $400,000.
TEPSA is proud to partner with H-E-B to recognize excellence in school leadership. Nominations for the 2024 H-E-B Excellence in Education Awards are now open online.