A new year is quickly upon us. As that time creeps ever so closer, we're sure many of you are like us. We begin to dream new dreams, set new goals, and hopefully anticipate positive outcomes!
With 2023 just around the corner we wanted to give you four tips to start your year off the best way possible!
1. Set goals (but be ready to change them).
Setting goals is something that should take place all year long, but we acknowledge that a new year is often the time for new goals, whether they are professional or personal. This year as you find yourself setting new goals we want to encourage you to embrace change. Rest in the fact that the goal you set today may not be the goal you wish to continue in February…and that's ok!! Changing or editing goals is a normal part of the goal setting/achieving process.
2. Don't just focus on "one word."
Every year we see the countless social media posts of others advertising their "one word" they're going to focus on for that coming year. Then what happens? By June, hardly anyone even remembers their "one word" much less is still focusing on it! This year we encourage you to use Tanner Olson's (@writtentospeak) method. In Tanner's method you choose a word each month to drive you. That makes your focus much more lasered in and likely to achieve!
3. Embrace failure.
The thing about starting a new year is having something big in mind for that year….and then at some point during the year having that idea/hope derailed. This year we encourage you to embrace those moments when things don't go as planned. Why? Because those small moments of failure are where we learn the most and grow even more than imagined!
4. Read, read, read.
If you've been reading our articles for a few years now you knew this one was coming. This year we encourage you to find time to read and grow. Don't just focus on the PD books though! Read a book that pushes your thinking. A book that makes you uncomfortable. A book that your students might love. In short, just read more than you did last year!
As a new year approaches, we hope you find yourself like us. We are filled with hope, excitement, anticipation, and big dreams. Yes, we could choose to focus on all that might go wrong this year. But you know what? We find it's a little more fun to chase wild dreams. So keep dreaming!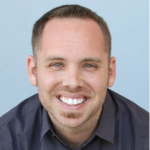 Todd Nesloney is TEPSA's Director of Culture and Strategic Leadership. He is an award-winning educator, author and international speaker.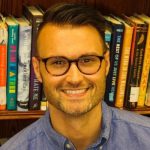 Travis Crowder, a National Board Certified Teacher, teaches middle school students in North Carolina. He co-hosts the popular podcast series "Sparks in the Dark" and is co-author of Sparks in the Dark.