Back to school is filled with excitement and new beginnings. Campus leaders have taken time for reflection and learning over the summer, identified opportunities for growth, and made commitments to new initiatives that are already in the works. By now, visions are set and the 2022-2023 school year is well underway. As their supervisors, it is our calling to provide encouragement, support, and feedback that will coach and grow our campus leaders throughout the year.
A colleague and I presented a session at the TEPSA Summer Conference titled The Principal Supervisor as Coach. We shared our passion for leading campus principals and ideas on how we as district leaders support and coach our campus principals in their work. A few of the key points from our session:
Schedule monthly meetings on campus.
Be present on campuses so you can support campus leadership and ask questions. Invest in the goals the campus leader has identified by checking in on their progress monthly. This is a great way to challenge leaders with new ideas and offer resources and support. Dig into the data and ask reflective questions to encourage ownership of goals and adjust along the way.
Visit classrooms.
Take time while on campuses to walk classrooms with leaders to look for initiatives that have been launched. Classroom visits take time but can be very rewarding for teacher morale. Relationships become stronger when district and campus leaders are visible. Visiting classrooms allows district supervisors to gain a better understanding of the reality of the campus and identify best practices to share with other leaders across the district.
Create a Professional Learning Community for leaders.
Schedule time for campus leaders to interact with other campus leaders face-to-face or online. Sharing ideas is key to energizing leaders by valuing their ideas and challenging them to take risks. Networking with leaders across the state through regional TEPSA meetings and events including the Grow Leadership Conference and Summer Conference allows campus leaders to learn from one another and embrace a growth mindset.
Grow leaders.
Tap people on the shoulder who have leadership potential. Growing leaders is imperative to creating future administrators in our profession. Encourage campus leaders to identify opportunities for teachers on their campuses to grow as leaders. Solicit feedback from stakeholders and allow opportunities for involvement in decision making to create trust within the organization. Consider creating an aspiring leader academy within the district to provide professional development for future leaders and grow your internal pipeline.
Make calendar management a priority.
We all know the saying, "What gets scheduled gets done!" Encourage campus leaders to schedule everything. Challenge those you lead this year to analyze their calendar and identify how they are spending their time. For new leaders, consider having them outline a 30/60/90-day plan and offer your experience to help support their ideas. Schedule checkpoints to follow up along the way. Collaborate on areas that are working well and offer support for challenges.
Although there are many ways to support leaders in our role as the supervisor, take time now to build relationships before jumping into the work ahead. Get to know those you lead by soliciting a survey that identifies a few of their favorite things. When you have an upcoming meeting, refer to the list and bring them something they like. Ask them about their family to spark conversation and show you genuinely have an interest in their personal life. Take time up front to build the relationship so better conversations and ownership of the work will follow.
Commitment on our part as supervisors to support, coach and encourage will lead to an exciting and rewarding journey all year long!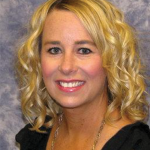 Yolanda Delaney, TEPSA member and former state president, is the Director of Elementary School Leadership in Canyon ISD.