Summer days have wrapped us in a warm embrace, especially as we transitioned from the rush of school life into the less hectic weeks of summer break. It's during these weeks that we reset and rest, giving our heart and minds a chance to recuperate from the months of hard work we poured into our educational lives. And rightfully so—it's been a tough year. But we are ready to face what is ahead.
At the end of each school year, we reflect on our reading lives. What books have we read? What compelled us to read them? What were our first impressions? How did these books challenge and extend our thinking? Reflecting on these questions deepens our awareness of our reading selves. It helps us better understand who we are and how our reading continues to shape and disrupt our thinking. It also helps guide us into the steps we want to take into the coming year.
But then, we also ask ourselves, What haven't we read? And why?
It's within that tension, that space of what and why that we try to return to often. One might even call this site of tension "reading outside of our comfort zones."
We could spend time listing books that you might enjoy, and that might be outside of your comfort zone, but that is not the purpose of this article. Instead, we want to invite you to look back through what you've read this year and reflect: What have you read? What haven't you read? And why?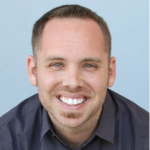 Todd Nesloney is TEPSA's Director of Culture and Strategic Leadership. He is an award-winning educator, author and international speaker.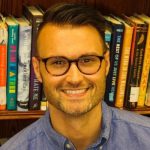 Travis Crowder, a National Board Certified Teacher, teaches middle school students in North Carolina. He co-hosts the popular podcast series "Sparks in the Dark" and is co-author of Sparks in the Dark.