McKinney ISD Assistant Principal Named 2022 National Assistant Principal of the Year for Texas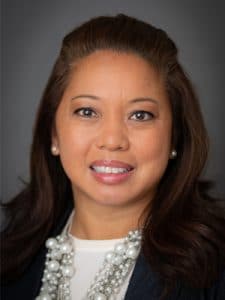 With a sharp focus on the unique and individual needs of each student, Rachel Corbin has created a nurturing and welcoming learning environment at Reuben Johnson Elementary in McKinney ISD. Corbin's exceptional leadership and commitment to learners on her campus has led her to be named the 2022 National Assistant Principal of the Year for Texas by the Texas Elementary Principals and Supervisors Association (TEPSA).
"Rachel is a truly supportive leader – confidently disseminating critical student data to her team to improve instruction and learning while never losing sight of what's best for her students and teachers," TEPSA Executive Director Harley Eckhart said.
Corbin aims to create a productive and successful academic setting by providing teachers and staff with data on student performance and encouraging the building of the socio-economic well-being of students. She has elevated the level of intentionality of instruction and built accountability among her staff by encouraging knowledge about student growth, providing feedback on lesson plans, helping staff better understand the T-TESS process and having them set a professional goal based on their district's model of instruction.
"Building positive, professional relationships with [our] students, parents, and teachers is…one of [Ms. Corbin's] many strengths," Principal Michelle Baumann wrote in her recommendation letter. "She is always looking for new ways to help others and to advance the academic achievement of all students."
The National Assistant Principal of the Year for Texas award is sponsored by TEPSA in coordination with the National Association of Elementary School Principals. The peer-selected award recognizes assistant principals who have demonstrated a positive impact on their students and learning. Criteria include:
A commitment to excellence and exceptional leadership as evidenced by student achievement and programs designed to meet the academic and social needs of all students.
Firmly established community ties and respect from teachers, students, and the community.
Exceptional leadership in a particular school program.
TEPSA is proud to have Horace Mann supporting the Texas program.
"We are honored to recognize exceptional leaders like Rachel," said Lori Gray, Horace Mann Agency Consultant. "She is a true example of a remarkable administrator going above and beyond to make a difference in the lives of her students and staff every day. Her ability to touch the hearts of her students makes her a true champion!"
Horace Mann is the largest national multiline insurance company focusing on educators' financial needs. Horace Mann provides insurance specifically designed for educators. Horace Mann offers auto, home, life, retirement products as well as supplemental products. In addition, Horace Mann recently enhanced the student loan platform, and it is now powered by tuition.io. Founded by Educators for Educators® in 1945, the company is headquartered in Springfield, Illinois. For more information visit horacemann.com.
TEPSA, whose hallmark is educational leaders learning with and from each other, has served Texas PK-8 school leaders since 1917. Member owned and member governed, TEPSA represents more than 5,900 members who direct the activities of more than 3 million PK-8 schoolchildren.