Each day that passes inevitably brings us closer to the end of another school year. These last few years have been some of the most trying times in history. Whether it was COVID-19, parent and community concerns, conversations around learning and time losses, staffing shortages, discipline, or a myriad of other concerns, there's no doubt that you're probably feeling a little burnt out.
We all get to that point, sometimes multiple times a week! So, we started thinking about a few things we like to do help keep us grounded even when it feels like our worlds are spiraling out of control.
Encourage Someone
Research has proven that when you show gratitude to someone else it actually increases your mood more than the person you are showing gratitude to. In our roughest moments, it is when we stop what we are doing and take a few moments to write a few notes of affirmation to those around us that we see our own moods lift ever so slightly. It only takes a few minutes, is free, and pays exceptional dividends.
Exercise and Breathe
We know everyone is busy, and it can be hard sometimes to find the time to take some time for ourselves but working out has been a game changer for us both. It has allowed us time to get out our frustrations, recalibrate, and release some endorphins all at the same time. On top of that, taking moments in silence just to breathe has also helped us maintain sanity. There are so many things that are tied to our breath. Finding a quick YouTube video that walks you through some breathing techniques can make a world of difference.
PD with Friends
We do not know about you but finding time to attend PD and connect with others really helps lift our spirits (and give us some new ideas!). As things begin to creep ever so slowly back to a new normal, there will be more and more opportunities to spend time with others face to face! Just like the TEPSA Summer Conference at the Kalahari June 8-10! This event is always one of our favorites!
Say No
Nothing is worth losing your energy or peace of mind. Education is difficult right now, and when we give and give, we have less and less to give to our families and personal interests. We have learned the value of saying no, even though both of us want to please others and complete a task to the best of our ability. But saying no to tasks that drain us of our energy has made a world of difference.
Read and Journal
We cannot say enough about the overwhelming power of reading and writing. Taking a moment to read and jot down our thoughts each day blesses us with a sense of comfort. No, it is not a fix-all, but it certainly helps. Leisure reading, especially in our line of work, does not always happen but we make time for it. Take a moment to read something you love or something that has value to you. Open your notebook, write your thoughts, read some more, come back to those thoughts. Add to them.
Find a Community of Readers
Challenge yourself to find others who share your reading interests. Find times to meet with them in person, on Zoom or on the phone. Share ideas about your reading and capture good thinking in your notebook. Keep track of your conversations and return to the ideas you capture when you need them. We are always surprised at the deep thinking we forget about, but it is there, inside our notebooks, just waiting to be read again.
Will these ideas solve all of your problems? Of course not! But the end of any school year is a trying time, and your staff needs you at your best. The only way to do that is to value your health (mental and physical) as much as you value the health of your students and staff. You can do this! Let's finish strong!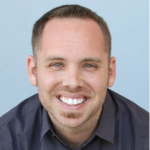 Todd Nesloney is TEPSA's Director of Culture and Strategic Leadership. He is an award-winning educator, author and international speaker.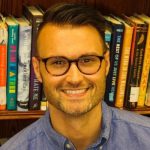 Travis Crowder, a National Board Certified Teacher, teaches middle school students in North Carolina. He co-hosts the popular podcast series "Sparks in the Dark" and is co-author of Sparks in the Dark.