The 87th Texas Legislative Session is Over, but Our Work Continues
Even though Texas lawmakers aren't in session this year, now is the perfect time to begin connecting with your legislators. Texas House and Senate members need to hear from you—the expert in the education field—about how their work at the Capitol is impacting your students, your teachers, your community, and you. Do the new laws from the 87th legislative session (and three special sessions) help or hinder your work in educating children? Are the rules and regulations coming from TEA understandable and supportive of school communities? Are there laws that are good for students, but might need some tweaks to make them better? Unless they hear from you, legislators will only believe that everything is fine.
Now is the moment to forge a relationship with your legislators.
One quick and easy way to introduce yourself is to write a card to members thanking them for their service. It's understandable that you might not agree ideologically with your Representative and/or your Senator, but they are the folks who give time and effort to influence all areas of our chosen profession. Their opinion on one specific bill could make your ability to offer a strong educational program possible or difficult. They are the elected officials with whom we have to work.
Next, follow legislative members on social media and share the great things happening in your school. Savvy politicians comment on postings that brag about your students, teachers and communities. Legislators' main job after the session ends is to get re-elected. What better way to be seen in a positive light than to comment on positive aspects of schools in their House and Senate Districts?
Get involved with TEPSA's advocacy efforts.
Whether you have a little time or want to really engage, there are many ways to advocate and make a difference!
Stay informed and access quick tools to connect with your legislator:
Email us to join the TEPSA Legislative Network.
Sign up for our text-messaging system. This will allow TEPSA to provide you with emails that can be easily personalized for communicating with your lawmakers. It even sends to the correct legislator without you searching for their contact information!
Ready to meet with a few of your fellow TEPSA members at your Representative and/or Senator's local district office? This a great way to meet your legislator face-to-face in a nonthreatening manner (there is safety in numbers, don't you know?). TEPSA is arranging meetings across Texas, throughout the Spring of 2022. Email Mark to discuss being a part of these visits.
Let's make a difference for students, teachers, and your community!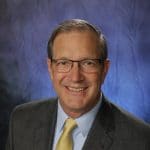 Mark Terry is TEPSA's Deputy Executive Director.