As we stretch into a new school year, we enjoy settling into books that will guide us upon our thinking for the year. We share book recommendations with each other often and in many cases, we jot those titles down, but don't get around to reading them until later down the road. Perhaps you have those books, too—ones you've meant to get around to reading but haven't had a chance. Or, perhaps you have a book you've been excited to read, but obligations stood in your way. Whatever your reason, we are inviting you to read with us this school year.
Every so often, we share several books we've been reading. These books might possibly pique your interest. If so, highlight them on this page, jot them down in your notebook, or save them on your phone. We hope we share something you'll enjoy!
The Rose Code by Kate Quinn. For historical fiction fans, this WWII story will not disappoint! Three women codebreakers are thrown together at the beginning of the war, amidst challenging times, both personal and political. While their friendship grows, so do their allegiances to the war effort. Pledges of silence start to unravel their close-knit bond, and eventually, the bond completely severs. However, one of the codebreakers knows there is a traitor in their division. How can she help solve the mystery without the help of her friends? Read this engaging book to find out!
Shuggie Bain by Douglas Stuart. This gut-wrenching tale of a young boy's life in Ireland during the 1980s had me in bits. Shuggie, the title character, grows into the responsibility of caring for his mother, a struggling alcoholic. During his childhood, he must confront his identity in a world that condemns difference. Grappling with both, he comes of age, learning what it means to truly love those in your life. I couldn't stop thinking about this book after reading it. If you read it, I know it will stick with you far beyond the last beautifully written page.
I'm All Over the Place by Tanner Olson. Poetry has been my reprieve from the craziness of life. It has allowed me quick moments to disappear into the beauty of the words. Even if I only have 30 seconds, there's always a nugget of inspiration, wisdom, or hope in Tanner's words. Even if you aren't a fan of poetry (like I thought was true of myself for so many years) I challenge you to give this book a try and be blown away.
Grown by Tiffany D. Jackson. This young adult novel is as incredibly engrossing as it is gut wrenching. We are both huge fans of Tiffany Jackson's work and this novel gripped us from the start. The story of a young burgeoning star who is taken under the wing of a powerful celebrity only to be manipulated and abused. It's a power of inner strength, consequences, and standing up for yourself.
Because we believe in the power of reading, we read constantly. We listen to audiobooks, read print books, and engage with different reading structures. Both of us enjoy graphic novels, books written in verse, and multigenre formats. Perhaps you aren't sure of your reading preferences. Now is a great time to sample different reading structures and see what's best for you! Whatever you decide to read, please share! We love knowing what other people are reading. Happy reading!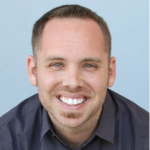 Todd Nesloney is TEPSA's Director of Culture and Strategic Leadership. He is an award-winning educator, author and international speaker.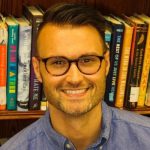 Travis Crowder, a National Board Certified Teacher, teaches middle school students in North Carolina. He co-hosts the popular podcast series "Sparks in the Dark" and is co-author of Sparks in the Dark.