We have all, at one time or another, heard the phrase "We're not in Kansas anymore" to refer to a place or situation that's different from home—a departure from the comfortable and the familiar. For over 100 years, the stories of the wonderful, magical Land of Oz have captured our imaginations. But, in the beginning, long before we learn to fear the evil plotting of the Wicked Witch or want to help a cowardly lion to find his courage, a young girl named Dorothy, accustomed to a life of monochrome monotony, utters these words as she takes her first steps into a brand-new world far from the only home she has ever known (thanks to a rather convenient cyclone).
For the most part, we in education remain stuck in our own version of monochromatic monotony. It's true that school reform has been in the making for years and many of us are pursuing the change we want to see by working long hours (and many many Zoom sessions) to help our students succeed. We've made great strides, and there are indeed pockets of magic and creativity in classrooms across the nation.
Teachers are told they must adhere to a rigid system they were never given the opportunity to help build. Teachers tell students what they will learn (targets and objectives), how they will learn (endless practice problems; copying notes from yet another lecture; a "Story of the Week" with a detailed reading log; and worksheets so ponderous and endless that they strip all relevant value and interest from their original lesson goal), where they will learn it (during a Zoom session, but don't let your pet on camera), and all for the goal of passing a test, so that they may move on to another test, advancing to the next grade level, the next school, and yet another empty box to mark "Done." We cannot allow our classrooms to continue this way.
True learning begins when students feel like they're a part of something personally meaningful in the classroom, when they're in a space that inspires them to follow their curiosity, to embrace wonder and discovery. We have come to a crossroads. Our world demands that education cannot stay in "Kansas" any longer. There's a cyclone of change looming darkly on the horizon. In some respects we're currently in the middle of a cyclone (trying to teach in the middle of a pandemic). It is up to all of us to embrace and encourage the change needed to become what our students need from us during this challenging time. As teachers, we face many challenges, many influences that want to keep us where we are, that want us to uphold the status quo at any cost. How do we lead the change of learning in the classroom and become champions of something truly authentic and transformative? To truly serve our students and prepare them for the future, we must:
Give students freedom to express their own creativity and choose what, how, when, and where they learn.
Inspire students to wonder and care more, so that they naturally expand their own thinking.
Coach and support student learning ardently.
Create a classroom community that embraces different points of view and promotes outlandish ideas, allowing students the flexibility to change their minds, and to fail in a safe, supportive environment while gaining the confidence and ability to overcome challenges.
We have an opportunity to let go of the monochromatic monotony of compliance that's hindered education, and embrace the vibrant colors of possibility, adventure, and wonder that can be a part of true learning.
Drawing inspiration from the unforgettable characters and lessons of Oz, Herbie and Nathan have written The Teachers of Oz to help educators discover and leverage the attributes they seek most passionately. Herbie and Nathan hope to inspire teachers by tapping into familiar scenes and old friends—both good and wicked—from the Land of Oz to provision teachers with new tools, to reignite the fun, engaging, and meaningful learning environment both students (and teachers) crave. They also encourage you to seek out success on your own professional journey beyond the long and winding road of Zoom meetings.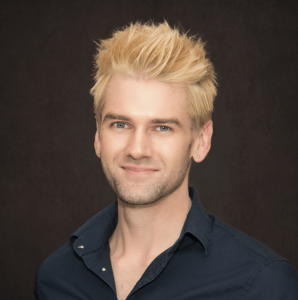 Dr. Nathan D. Lang-Raad is an educator, speaker, and author. He is the Chief Education Officer at WeVideo. Throughout his career, he has served as a teacher, elementary administrator, high school administrator, and university adjunct professor. He was the Director of Elementary Curriculum and Instruction for Metropolitan Nashville Public Schools, as well as education supervisor at NASA's Johnson Space Center. He is a Google Certified Educator, Microsoft Innovative Educator, Apple Teacher, and serves as the President-Elect of the ISTE Ed Leaders PLN. He serves as the US State Ambassador (Maine) for the Climate Action Project, a collaboration between the United Nations, World Wildlife Fund, NASA, and the Jane Goodall Institute.
​
Nathan is the author of "Everyday Instructional Coaching, The New Art and Science of Teaching Mathematics" co-authored with Dr. Robert Marzano, "WeVideo Every Day", "Mathematics Unit Planning in a PLC at Work", and "The Teachers of Oz", co-authored with Herbie Raad. ​
​
Nathan received a bachelor of arts degree in general science-chemistry from Harding University in Searcy, Arkansas, a master of education degree in administration and supervision from the University of Houston-Victoria, and a doctorate of education degree in learning organizations and strategic change from David Lipscomb University in Nashville, Tennessee.
​
He resides with his husband, Herbie Raad, in beautiful Maine.