As students, parents, and educators react to the world around us it is important that we are focusing our efforts in a few specific areas. Providing a safe place for students outside of their homes, preparing our staff for what a safe return to physical school looks like, and prepping to have those difficult conversations to consistently lower anxiety with all stakeholders throughout the school day.
The school plays a major role in building a healthy community. The school's investment in human capital is pivotal to the development of the community's success. As educators and leaders, we must equip existing employees with the knowledge, training, and skills necessary to assist students with their physical and social/emotional development. When school entities partner with the community, we show all stakeholders that we stand united working together to solve problems in the community where we work and live. This means teachers and staff are equipped, prepared, and ready to act with strategies and expertise in areas such as: Nutrition, Physical Activity, Social/Emotional Development for students in the form of counseling and academics.
When there is a need for support with the parents, schools can create Family Engagement Programs that offer a wide variety of community support and classes such as language, finance, literacy, etc. They can create a Shared Decision Council that involves parents and businesses from the community. This allows all stakeholders to be aware of school's budgeting, hot issues, upcoming events, etc. As we look to strengthen the home school connection, we must embrace the fact that students look to teachers to be secondary parents, mentors, and counselors. We are an extension of their homes, their communities and a part of their lives.
In our worlds as we battle viruses, unarmed killings, protest, and race related issues, students will need outlets and empathy as they begin to download what they have witnessed in their own way. Although many students are able to verbalize and process their thoughts, there are other students that will express their anxiety and fear through acting out and disruption, and maybe depression. School counselors and classroom teachers will play a major role in transitioning students back into the school environment – giving them the coping skills needed to stay focused. The school community must address these needs before we can tackle the academic issues that students will face as we continue to deal with the COVID-19 Pandemic.
A major factor in having a healthy community is creating a healthy and safe home for students to live. When parents are able to communicate effectively, show a willingness to compromise and display strong conflict resolution skills, this creates an environment of emotional stability. Emotional stability must be accompanied with stress management to keep students calm, centered, and able to perform both at school and at home. During these times, teachers must take advantage of their unique ability to step outside of what happens in the classroom and get to know students on a more personal level. Building meaningful relationships with students will be imperative moving forward.
How do we build community engagement, make our community members feel safe and give them a voice where they live? We create events focused on building a healthy community and a healthy home/school environment. This means organizing community resources and distribution of those resources through health fairs, job fairs, or afterschool programs for school aged children or night classes for adults. As stated by unlv.edu, "a healthy community is one in which all residents have access to a quality education, safe and healthy homes, adequate employment, transportation, physical activity, and nutrition, in addition to quality health care." We must be diligent in rebuilding these community connections with all stakeholders.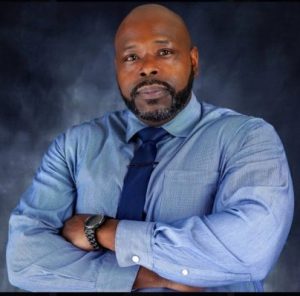 Kendrick Thomas is not only a school administrator in Houston, Texas, but a certified life coach, author, speaker, and mentor. He leads the G.R.E.A.T. Boys Club in Alief ISD and works countless hours speaking with At-Risk youth, leaders on his campus, in his district and throughout the city of Houston. Through his podcast, Daily K, which reaches thousands weekly, Kendrick takes his passion for showing young people that through intrinsic motivation there is a way out of every situation to another level, a level that is life changing. The skills, the passion, the first- hand applicable experience, and the interconnections Kendrick brings is what makes him one of the most sought after speakers in education and advocacy in the city of Houston.