Bay City ISD Assistant Principal Chosen as 2020 National Assistant Principal for Texas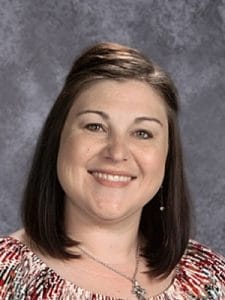 Focusing on high academic standards and growth mindset, Jana White has been instrumental in creating a supportive environment that ensures students and teachers succeed at Cherry Elementary in Bay City ISD . White's leadership and dedication to learners on her campus has led her to be named the 2020 National Assistant Principal of the Year for Texas.
"We're proud to recognize Jana for her exceptional leadership," TEPSA Executive Director Harley Eckhart said. "Assistant principals play a key role in ensuring student achievement on their campus."
Focusing on high academic standards of success, White strives to create environments that support learning. Relationships are built with families to create a shared commitment to children. Students practice servant leadership with service oriented projects benefiting the community. Data is used to guide and support teachers' professional development.
"Our staff absolutely adore her because she truly cares about them and fights for teachers to be able to do their jobs effectively," Principal Merideth Dodd wrote in her recommendation letter.
The National Assistant Principal of the Year award is sponsored by TEPSA in coordination with the National Association of Elementary School Principals. The peer-selected award recognizes assistant principals who have demonstrated a positive impact on their students and learning. Criteria include:
A commitment to excellence and exceptional leadership as evidenced by student achievement and programs designed to meet the academic and social needs of all students.
Firmly established community ties and respect from teachers, students, and the community.
Exceptional leadership in a particular school program.
TEPSA is proud to have Horace Mann supporting the Texas program.
"We are honored to recognize exceptional leaders like Jana White of Bay City ISD," said Lori Gray, Horace Mann Agency Consultant. "She's a true example of an extraordinary administrator and her ability to touch the hearts of her students makes her a true champion for children."
Horace Mann is the largest national multiline insurance company focusing on educators' financial needs. Horace Mann provides insurance specifically designed for educators auto, home, life and retirement products as well as financial solutions for student loan debt. Founded by Educators for Educators® in 1945, the company is headquartered in Springfield, Illinois. Learn more.
TEPSA, whose hallmark is educational leaders learning with and from each other, has served Texas PK-8 school leaders since 1917. Member owned and member governed, TEPSA represents more than 5,900 members who direct the activities of more than 3 million PK-8 schoolchildren.