We love seeing school leaders building a love of literacy and books on their campus. As we've traveled and visited many schools we've seen one fantastic example after another of the great work leaders across Texas are doing!
While visiting Rusk Elementary (in Rusk ISD), we met Assistant Principal Ashley Oliver. On our tour, Ashley showed off all the valuable learning happening at Rusk Elementary under the leadership of Principal Debbie Welch.
But sometimes, schools find creative ways to take literacy and reading to the next level.  The idea at Rusk Elementary originated from a parent volunteer, Kandi Wilkerson, who saw an article on Facebook. Between Kandi and other generous donors (including a few local businesses), the dream became a reality after three short months.
When the box first arrived, students thought it might be a giraffe, a giant arcade game, or a television. All the students knew for sure is they returned after winter break to find a huge rectangular object, wrapped in styrofoam, in the hallway at Rusk Elementary School!
The mystery of what could be inside the box generated a lot of buzz and speculation as they counted down the days until the big unveiling on the 100th day of school.
Kids were elated to discover the box contained a book vending machine filled with books!
A pro at building excitement around books and school libraries, Rusk Elementary Librarian, Angela Corely, has made it her mission to keep the machine stocked with an assortment of age-appropriate popular titles from all genres. She has really "talked it up" and is continuously encouraging the students to read.
"The machine will be used as an incentive for students. After two weeks, it already has students eager for their opportunity to earn a token. Teachers receive tokens weekly and reward students for attendance, behavior, showing character, etc. The students are then allowed to choose their very own book as a gift. We hope that this vending machine will encourage students and families to focus on reading," Assistant Principal Ashley Oliver said.
What a brilliant way to build excitement around reading! If you're looking for more information on how this can work on your campus email Rusk Elementary Assistant Principal, Ashley Oliver.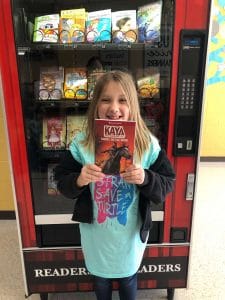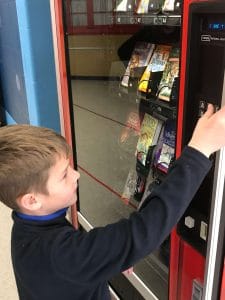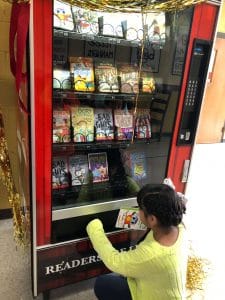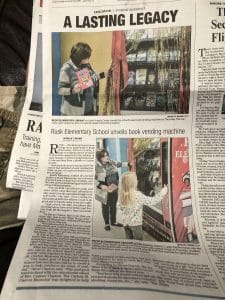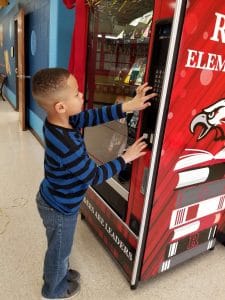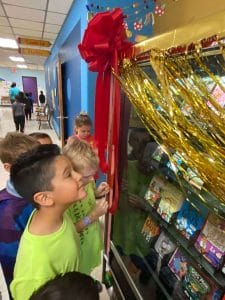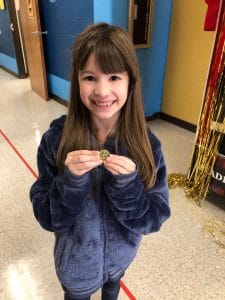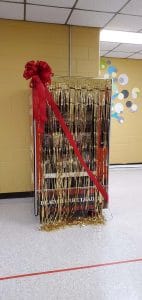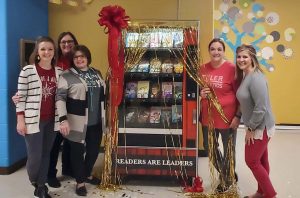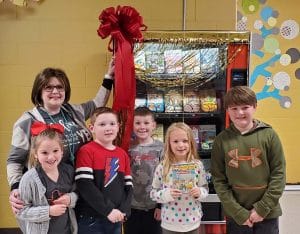 We know schools across Texas are doing great work! Want TEPSA to feature your story? Email Todd Nesloney for information!