Trauma is a popular buzz word in education currently, but it is real life for our children and their families. I believe most educators have had some sort of trauma training over the past few years to learn how to handle situations with dignity for our youth. I wonder, though, how many of their parents or mental health caseworkers have been properly trained to know the signs for what our children are telling us? Trauma is a relative state to the child or family. What may be perceived as a traumatic event to some children, may not take a toll on other children or families.
It is the new year and now is the perfect time to take our children's needs into account and provide solutions to their situations.
The experiences in our world dictate our level of understanding.
Adverse Childhood Experiences (ACEs) are events that could be traumatic in a child's life. The ACEs score is 0-10 as there are 10 types of trauma that result from abuse, neglect or disfunction. Growing up I was very well cared for, in a loving home, so my trauma score is low. Due to my lack of traumatic experiences, I must continue developing my understanding of trauma. The experiences in our world dictate our level of understanding. We must use the moments presented to us to care for all children unconditionally and know their response to situations, or their "acting out," is not a personal attack, but a way for them to express they need us.
My district had the honor of receiving grant funding from a children's treatment center that had a passion for giving to communities to spread the need for understanding trauma. Along with the treatment center, we received help from our county health department and our school district. The treatment center completed training for school employees and health department personnel. The health department then continued the training to parents, caregivers, foster parents or any community member interested in additional guidance on how to raise our children. Counselors in our district were trained as facilitators to orient new employees to the information.
"There is no power for change greater than a community discovering what it cares about."
– Margaret J. Wheatley
I have had the honor of presenting to mental health caseworkers and therapists on Principles of Appropriate Treatment of Children and Youth. In speaking with the caseworkers concerning their training trauma, I realized our learning systems are drastically different. What is not different, are the precious children we impact on a daily basis that deserve our best. When working with the same children and families, we need to use the same vocabulary, calming and self-regulation processes. The impact that comes with the consistency of the community learning the same content is invaluable, powerful.
Together we can change the narrative about how our communities are informed regarding trauma!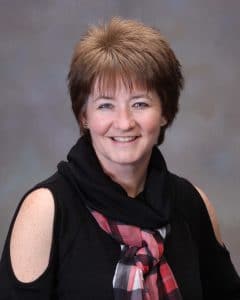 Melanie Rucker serves as an Elementary Principal in Missouri. In addition, she has held positions as an Elementary Teacher, K-12 Special Education Teacher, Special Education Director, and Federal Programs Director. Melanie earned her B.S. in Elementary Education and Special Education, her M.S. in Educational Leadership, and her Ed. Specialist in Superintendency. She was named the Outstanding Rural Building Administrator from Missouri Association of Rural Education and Missouri Distinguished Principal representing the Northwest Region from Missouri Association of Elementary School Principals (MAESP). Melanie is currently a member of the MAESP Executive Committee Board.