Grandview ISD Educator Named 2022 NAESP National Distinguished Principal for Texas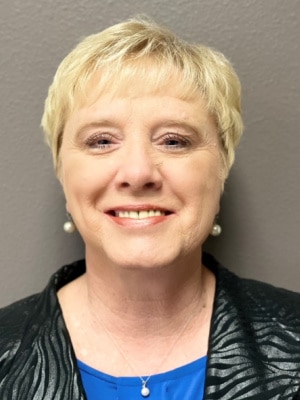 Grandview Elementary Principal Kathrine Stewart has been named the 2022 NAESP National Distinguished Principal for Texas. Stewart will be recognized at the TEPSA Awards Reception Wednesday, June 8, at the Round Rock Kalahari Resort during the TEPSA Summer Conference.
With a focus on educating the whole child, Stewart has created a tight-knit school community dedicated to ensuring students have ample opportunities to grow and succeed academically, as well as in social-emotional areas. To build on their rigorous curriculum, Stewart and her team at Grandview Elementary initiated the Capturing Kids Heart program in 2017 to better engage and support each child on campus. The program has been so successful that Grandview Elementary has been a Capturing Kids Hearts National Showcase Campus for several years.
"Kathrine…has built the culture of her campus upon relationships and caring for others as her top priorities," Grandview ISD Superintendent Joe Perrin wrote in his recommendation letter. "The emphasis put on the social-emotional growth of her students is very evident. Everything done at Grandview Elementary is grounded in the development of the success of the whole child."
During Stewart's 11 years at Grandview Elementary, the school has garnered recognition for its innovative programs and intervention strategies. Grandview Elementary was named a 2015 National Blue Ribbon School and Honor School for four years (2015-2018). Stewart and her staff continuously assess and monitor student progress because "failure is not an option" at Grandview Elementary. Students who are struggling receive early intervention, and frequent communication with parents ensures they play an integral role in every step of their child's education.
"Kathrine has created a nurturing campus culture where students are supported and invested in their learning and growth," TEPSA Executive Director Harley Eckhart said. "The strong relationships she has forged with students, parents and staff serve as the foundation for ensuring student success at Grandview Elementary."
Located in a rural area, the school has strong ties to the community. The school partners with local businesses and organizations on an annual Back to School Fair that provides students with eye screenings, dental check-ups, haircuts, school supplies and more. Students give back to the community by volunteering and leading service projects. Parents and community members volunteer at the school and work together to honor local veterans during an annual Veteran's Day program. Promoting civic engagement and community connections are weaved into the school's culture and curriculum.
Stewart will receive a check for $10,000 courtesy of long-time TEPSA partner Curriculum Associates. She will also be recognized throughout the year including at the NAESP awards gala in Washington, DC.
"We are honored to recognize Katherine's work at Grandview Elementary and in the wider community," said Claudia Salinas, Vice President of English Learning at Curriculum Associates. "It is teachers and administrators like her who make a lasting difference in children's lives not only through instruction but especially through the relationships they build with colleagues, families, and students."
Sponsored by the National Association of Elementary School Principals (NAESP), the National Distinguished Principals program honors outstanding elementary and middle-level administrators who ensure that America's children acquire a sound foundation for lifelong learning and achievement. The program was established in 1984 to recognize and celebrate elementary and middle-level principals who set high standards for instruction, student achievement, character, and climate for the students, families, and staff in their learning communities. Learn more at naesp.org.
Founded in 1969, Curriculum Associates, LLC designs research-based print and online instructional materials, screens and assessments, and data management tools. The company's products and outstanding customer service provide teachers and administrators with the resources necessary for teaching diverse student populations and fostering learning for all students.
TEPSA, whose hallmark is educational leaders learning with and from each other, has served Texas school leaders since 1917. Member-owned and member-governed, TEPSA has more than 6,000 members who direct the activities of more than 3 million PreK-8 school children. Learn more at tepsa.org.