Education Advocates Receive 2021 Tribute to Texas Children Award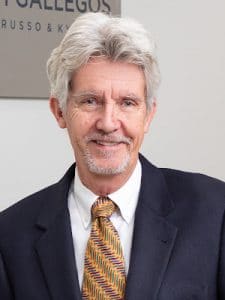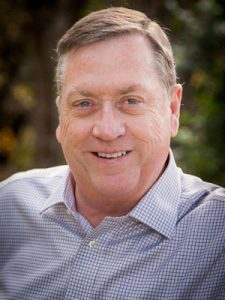 This year's Sandi Borden Tribute to Texas Children Award honors two well-known figures in Texas education law and politics. Lawyer Jim Walsh and lobbyist David Anderson, respectively, are being recognized with this prestigious award for their service and commitment to Texas public schools and educators.
Jim Walsh is one of the founding lawyers of Walsh Gallegos Treviño Russo & Kyle P.C. Since 1983, the firm's focus has been on serving public schools. For more than 40 years, Jim has helped educators navigate the intricacies of Texas education law by providing training to Education Service Centers, statewide organizations, and hundreds of school districts. He is the principal author of The Educator's Guide to Texas School Law, which is used as a textbook in higher education programs. Walsh also authored The Common Sense Guide to Special Education Law and wrote the popular "Law Dawg" column in the Texas School Administrators' Legal Digest. He currently produces a daily digital blog, The Law Dawg's Ed Daily, and has taught school law at Texas State, Baylor and St. Edwards Universities.
David Anderson, a former educator and Managing Director for Curriculum at the Texas Education Agency (TEA), is widely recognized throughout Texas for his expertise in public education issues and policies. He joined HillCo Partners in 2003. As an advisor to school leaders on a myriad of topics, Anderson has developed keen insights into economic and program needs in Texas public schools. Superintendents, senior level district administrators, and school board members rely on his advice and recommendations as important financial and program decisions are made in school districts across the state. His in-depth experience in a variety of roles makes him a valued consultant for Texas school leaders. Over the course of his career, Anderson has earned the respect and goodwill of key decision-makers in Texas public education, as well as among the members of both Chambers of the Texas Legislature and the State Board of Education.
"Decisions most affecting the day-to-day instruction of students are often made in the halls of the State Capitol. In those meetings, David is a key figure in stopping bad bills and supporting those that would improve student achievement. Meanwhile, Jim has spent his career interpreting those bills that become laws so school leaders can focus on students and teachers. We are proud to recognize both of these gentlemen as champions for Texas students," TEPSA Executive Director Harley Eckhart said.
The Sandi Borden Tribute to Texas Children Award recognizes individuals or companies who demonstrate a:
History of distinguished and exceptional service to children and public education in Texas schools;
Record of leadership and sustained commitment to service through professional activities and involvement; and a
Commitment to PK-8 youth, their education, health and welfare.