Mount Pleasant ISD Assistant Principal Chosen as 2019 National Assistant Principal for Texas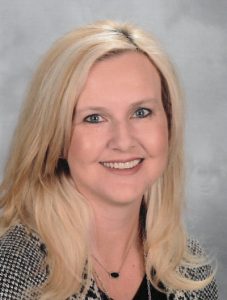 Drawing on her experience as a counselor, Amy Stewart is committed to building a professional learning community where all students and adults thrive in Mount Pleasant ISD. Working collaboratively with teachers and parents, Stewart ensures every student at Brice Elementary has the necessary support to be successful. Stewart's work, and focus on educating the whole child, has led her to be named the 2019 National Assistant Principal for Texas by the Texas Elementary Principals and Supervisors Association (TEPSA).
"Assistant Principals play a critical role in ensuring student success," TEPSA Executive Director Harley Eckhart said. "We are proud to recognize Amy for her leadership and commitment to Texas students."
Stewart has been instrumental in building teacher capacity and increasing instructional rigor at Brice Elementary. The high-performing school is a Professional Learning Community (PLC) where teachers have dedicated time to collaborate, evaluate data and plan daily outcomes for student learning. Staff morale, teacher effectiveness, rigor, intervention and assessment have all been positively affected through the PLC.
"Mrs. Stewart has a strong working knowledge of the best instructional practices across disciplines and maintains such a strong relationship with our teachers that she is able to coach them based on their data to ensure that all students learn," Principal Craig Toney wrote in his recommendation letter.
The National Assistant Principal of the Year award is sponsored by TEPSA in coordination with the National Association of Elementary School Principals. The peer-selected award recognizes assistant principals who have demonstrated a positive impact on their students and learning. Criteria include:
A commitment to excellence and exceptional leadership as evidenced by student achievement and programs designed to meet the academic and social needs of all students.
Firmly established community ties and respect from teachers, students, and the community.
Exceptional leadership in a particular school program.
TEPSA is proud to have Horace Mann supporting the Texas program.
"We are honored to recognize exceptional leaders like Amy Stewart of Mount Pleasant ISD," said Lori Gray, Horace Mann Business Texas Regional Manager. "She's a true example of an extraordinary administrator and her ability to touch the hearts of her students makes her a true champion for children."
Horace Mann is the largest national multiline insurance company focusing on educators' financial needs. Horace Mann provides insurance specifically designed for educators auto, home, life and retirement products as well as financial solutions for student loan debt. Founded by Educators for Educators® in 1945, the company is headquartered in Springfield, Illinois. For more information about the company, visit horacemann.com.
TEPSA, whose hallmark is educational leaders learning with and from each other, has served Texas PreK-8 school leaders since 1917. Member owned and member governed, TEPSA represents more than 5,900 members who direct the activities of more than 3 million PreK-8 schoolchildren.